The third sector does invaluable work every day!  As Scotland's largest Law Centre, LSA takes pride in tackling unmet legal needs, addressing the effects of poverty, disadvantage and discrimination. The impact?  Life changing results; improving lives!
You too can help make a difference to countless families by volunteering and working with LSA's dynamic team. All it starts with is an application!
We have a number of exciting opportunities….
current volunteer vacancies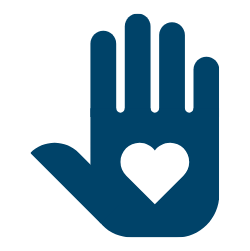 VACANCY FILLED - STILL INTERESTED? we do have more opportunities below
Got the writing bug? Enjoy telling compelling stories, research and spreading important messages? Then this is an opportunity for you! Write blog posts on topical issues, share emotive case studies and publish press releases as you assist LSA create an engaging voice that reaches new and old audiences.
Passionate about the impact technology has on how we access services. Interested in social media as a responsible outlet for sharing and spreading information. Assist in the curation and management of social media accounts, spreading LSA message by supporting and growing our online communities. Share, retweet, and participate in active discussions happening on social media platforms, actively growing LSA's presence on social media.
A picture is worth a thousand words. Share the world of LSA through your lens as you see into the daily operation of our business: seminars, conferences, working environments and so much more. Capture moments that feature on websites, print and social media in unique ways with artistic freedom to explore the creating compelling visual-media.
Got an eye for visual-media? Passionate about creating innovative and eye-catching graphics? Help steer the creative direction of LSA as we endeavour to keep our content, publication and media communication exciting within a growing digital and publishing environment.
Evidence-driven persuasive writer. Innovative thinker able to find both problems and solutions. Strong desire to help raise funds. Help see a project grow from an idea to delivery as you engage in research, data analysis and fund raising to ensure LSA continues to be at the forefront of service delivery.
To apply send CV and cover letter outlining relevant experience to mail@lsa.org.uk stating clearly which position you are applying for.