The quickest way to access the help of our housing team is through our drop in surgeries. We hold drop ins at our Glasgow and Greenock offices to allow people to speak to a solicitor on the day, and provide emergency assistance where required.
When attending a drop in it is helpful to bring any papers that you have in relation to your case. This might be court documents, letters or notices from your landlord or lender or decision letters from your local authority. Anything that you can bring is likely to help our solicitor give you the best advice, but please still get in touch even if you don't have the papers that you think we might need!
Our staff are also available to provide emergency advice and representation in eviction and mortgage repossession cases at Glasgow Sheriff Court. You don't need an appointment, our staff will be outside the court and available to help you on the day of your hearing.
We have also previously provided outreach services throughout the city, to make it as easy as possible for people to access our services.
Due to the coronavirus pandemic we have started to provide these service remotely. As such instead of coming to our office in person you will be given a slot and a solicitor will call you. Please call 0141 353 3354 to arrange an appointment if you live in Glasgow or the surrounding area, or 01475 725 665 if you live in Inverclyde. Please note if you have a case in court these are often currently being done remotely: please contact us as early as possible to obtain assistance with representation.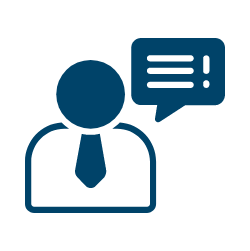 We operate the following housing and homelessness drop-ins: 
General Housing Issues: 
Mondays, Tuesdays Thursdays and Fridays from 10am until 1pm, and Thursdays from 5pm until 7pm (though these evening sessions are suspended during the pandemic). 
Homelessness Specific Issues: 
Every weekday from 10 until 12
We previously also provided outreach services at Glasgow North West Citizens Advice Bureau, Drumchapel Money Advice Service, Possilpark Library and Drumchapel Citizens Advice Bureau. Due to cuts in our funding from Glasgow City Council we are not at present able to commit to continuing with these outreaches after the pandemic. We hope to secure the funding that would allow us to continue with this vital service for Glasgow communities. 
We have drop in surgeries at our Greenock office every Tuesday and Thursday from 10 until 1. 
We also operate a helpdesk at Glasgow Sheriff Court which allows people to access emergency advice and representation on the day of their eviction or repossession case calling in court. 
Eviction cases in Glasgow call on Wednesdays. The hearings are at 10am or 2pm. Our staff attend the court from 9:30am to 10:30am to assist with the cases in the morning, and from 1:30pm to 2:30pm to assist with the afternoon cases. 
Mortgage repossession cases in Glasgow call on Fridays at 10am. Our staff attend the court from 9:30am to 10:30am and are available to assist with emergency advice and representation. 
Make an appointment today
If you need help with an issue in an area we assist with click the link to make an appointment with one of our solicitors.