Did you know LSA is a registered charity? In fact, we are Scotland's largest charitable law centre, providing advice and assistance to all in Scotland.
By making a donation, this will help ensure that we continue to tackle unmet legal need to those who need it and help make a difference for our clients.
If you are able to give anything - however small - we can guarantee that it will be put to good use.
If you would like to help, you could make a donation by either: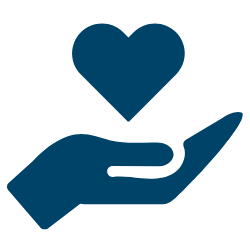 Support Legal Services Agency Ltd
Amazon donates 0.5% of the price of eligible purchases.
Start shopping Amazon Smile
Legal Services Agency are now registered with easyfundraising, which means you can raise FREE donations for us every time you shop online. Over 4,000 shops and sites will donate to us when you use easyfundraising to shop with them – at no extra cost to yourself!
These donations really mount up and make a BIG difference to us, so we'd really appreciate it if you could take a moment to sign up and support us. It's completely FREE and only takes a moment.
Start shopping Easyfundraising