We also assist in obtaining medical evidence to support benefit appeals. We take referrals from several Citizen's Advice Bureaus, councils and Money Advice Centres throughout Scotland.
If you are appealing a benefit decision or if you are a welfare rights advisor seeking to assist a client with a benefit appeal, we can assist by getting Legal Aid in place to cover the cost of obtaining medical reports for you.
We can write to doctors, including General Practitioners and Specialists, to obtain medical reports or records which can then be used to help support the appeal.
We are also able to provide advice on appealing these cases to the Upper Tribunal and potentially judicial review in the Court of Session. These appeals must be done on a point of law. They are complex legal cases, and require specialist advice. There are also tight timeframes in which appeals must be submitted, so it is important to get advice as early as possible.
We assisted over 110 welfare benefit clients in obtaining medical evidence in 2021/22.
A list of partners that we work with can be found here.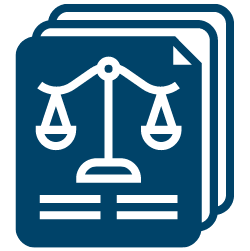 It is with gratitude and thanks that I am very pleased to inform you that I won my appeal.
- Happy client
Equalities and human rights
When claiming welfare benefits, the law and procedures of the Department of Work & Pensions (DWP) can be complex.
If you have a mental or physical disability, the DWP may have to take account of that when dealing with your claim, such as the manner in which they assess any capability for work or choose impose any sanctions.  If they fail to take account of your disability, in some circumstances, this may constitute discrimination.
If you have had a negative experience linked to your disability, it is important that you contact a solicitor for advice quickly.  Any action to challenge discrimination must be taken within 6 months of the act complained of.
Make an appointment today
If you need help with an issue in an area we assist with click the link to make an appointment with one of our solicitors.