Many people are unaware that if you are injured as a result of a crime, you may be entitled to claim Criminal Injuries Compensation.
Criminal Injuries Compensation is a government scheme that allows applicant to receive compensation for physical and mental injuries they suffered when they were the victim of a crime of violence. You can apply if you are the victim of a single incident, a period of abuse or if you have lost a loved one due to a crime of violence. Additional compensation for wage loss and special expenses, such as medical equipment required, can also be claimed.
At the Legal Services Agency, we can help you from taking the first initial steps from providing initial advice and assisting with submitting an application, to helping with reviews and appealing decisions of the Criminal Injuries Compensation Authority and the First Tier Tribunal. Throughout your case we can provide support, assistance, and representation.
We deal with a large number of compensation cases and are able to assist with complexities arising from these. We frequently take on complex and novel issues, challenging the current scheme when issues of equalities arise.
We were involved in a case which went all the way to the Supreme Court and helped to overturn the unfair "same roof rule" which had prevented many people who had been living with their assailant prior to 1979 from claiming compensation.
Most Criminal Injuries Compensation applications should be made within two years of the crime taking place, so it is important that you contact as soon as possible to discuss matters.
If you are out with the two-year time limit, we would still recommend you contact us to discuss as there are circumstances under which a late application can be submitted.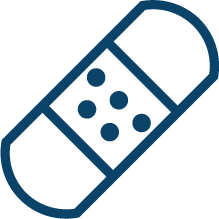 "Your submissions at the First Tier Tribunal made all the difference to me.   It was the first time that anybody has ever said anything in a formal setting that showed that they believed me and took my account of what happened to me seriously."
- Happy client
Sorry, there are no resources at this time.
Make an appointment today
If you need help with an issue in an area we assist with click the link to make an appointment with one of our solicitors.